Caroline and Paul set up Stand after several years of working together first in the NHS in the North East of England, then as consultants working on some of the most challenging service change projects in the country, independently and as associates of the Consultation Institute.
Mutual respect, shared values and similarly geeky levels of love for US TV drama The West Wing were the foundations of a strong friendship. They enjoyed working together and regularly relied on each other in their freelance projects. The idea of working together more formally came naturally and they started thinking about the kind of consultancy they wanted to build.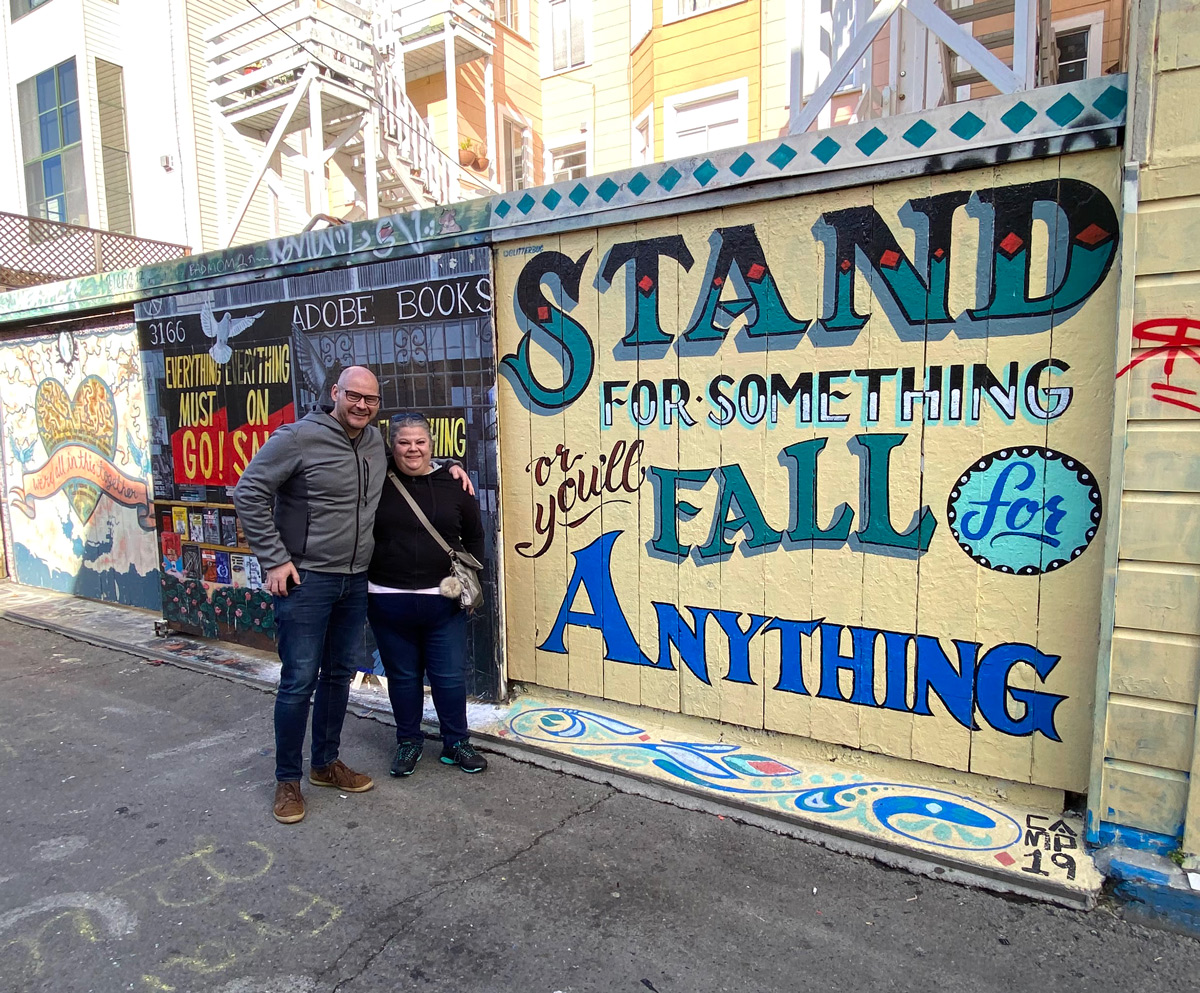 After lots of discussions about values and ways of working, their thinking about a name for the company kept returning to some street art they'd seen on a trip to California with their husbands.
The painted slogan read "Stand for something, or you'll fall for anything", an anonymous modern proverb popularised in the 1940s and 50s. The slogan captured the essence of their thinking.
Stand was born in March 2020.