We are a community of experienced engagement practitioners and service change leaders, who have been involving people to inform policy, strategy, service design and transformational change programmes for more than 25 years.
Together we have worked on some of the most challenging health service change programmes in the UK.
We work remotely, covering projects all over the country. We love what we do and we love working with each other.
Our values are important to us. We work flexibly, fitting our work around family and other life commitments. Looking after ourselves and spending time away from our desks makes us more productive when we're working, and we make the most of that. We know we're at our best when we're supporting each other.
Supporting and managing health and care change programmes is our thing. We take an asset-based approach to engaging people to gather and report views that inform service improvement projects, and provide strategic communications input and delivery for large programmes.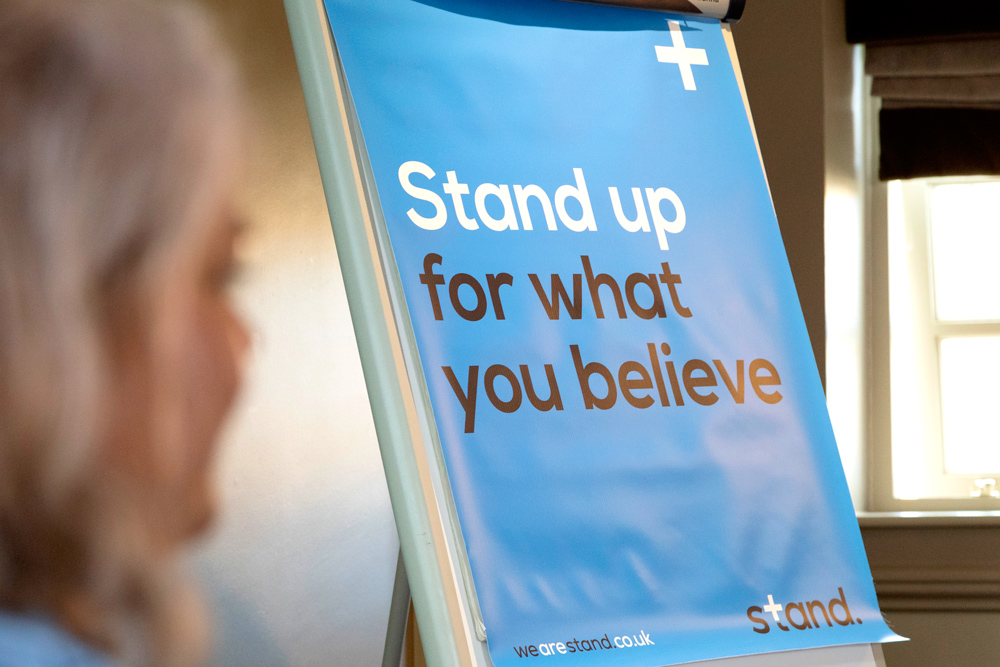 Our values
We are values-led and values-driven. We are confident and passionate about the work we do, and we behave and communicate in a way that demonstrates our values. We stand for something.
Stand out
We are confident standing out. We're proud of the work we do. We don't feel the need to fit in. We're committed to learning and improving.

Stand at ease
We know we're at our best when we're authentic. We're kind and constructive. We don't judge. We feel safe showing vulnerability. We're proud of who we are.

Stand together
We support each other so we can better support our clients. We share our successes and are open about our challenges.

Stand firm
Our values are important to us. They guide our thinking, our behaviours, and our actions. We hold ourselves and each other openly to account on them.